Allama Iqbal Open University (AIOU) dispatch the books to its students related to their AIOU program. Everyone knows the importance of books in one's study. Download AIOU books in pdf now from below given form.
Now you can download all Allama Iqbal Open University books in PDF for Free for both Semester Autumn and Spring.
Allama Iqbal Open University- AIOU has updated Books officially. Now you can download your AIOU books in PDF online for 2021-2022.
Books are available now for Matric, FA, ICom, BA, BEd, ADE, Associate Degree, BS, BS ODL, MA, MEd, MSc, Mphil, and Ph.D., etc.
Read Also: Download FREE AIOU Solved Assignments in PDF
Books play a vital role in the study of a student but what will be if a student does not have books and wanna prepare for the exams. That's a similar case when you do not receive your books from Allama Iqbal Open University. So, what you can do if you have not received your books.
AIOU Books for its students
For every student Allama Iqbal Open University AIOU dispatch all the books related to the student's program at the address provided by the student. But, you know very well about the system of the post in Pakistan, which is not so good.
And, AIOU does not use other services that are famous as Leopard or TCS, etc. Sometimes, books are dispatched to the student's address but these books go to the wrong address.
Here, we are gonna provide you the Allama Iqbal Open University AIOU books in PDF.
Follow us on our Facebook Page or Join our Facebook group for AIOU updates
How to download AIOU Books in English and Urdu?
You can download Allama Iqbal Open University Books in PDF easily right according to your program. AIOU books are now available officially. Follow the below steps to download AIOU Books in PDF of all programs,
Select your program (Matric, FA, BA, B.Ed, BS, Associate, MA, MSc, M.Ed, M.Phil, PhD)
Open books of selected program
Download AIOU Books by clicking arrow
Download any PDF reader app and open your books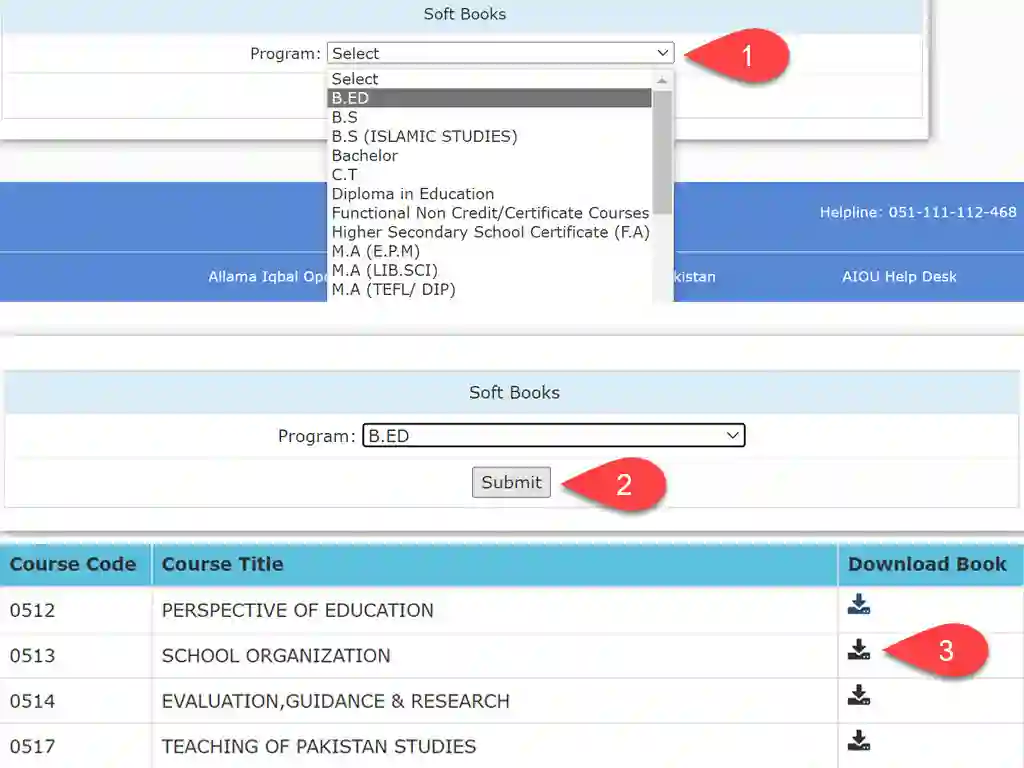 AIOU PDF Books Download
Allama Iqbal Open University AIOU provides an option for PDF books. You can easily download these books according to your course and program. After downloading you can open these books on a laptop, mobile, PC, or any device that supports the document reading module.
Due to the lack of Technology, some of the students of Allama Iqbal Open University do not know what to do if their device does not sport PDF reading format. If this is the case with you then you can easily open all of your documents by just and just installing an application.
This third-party application will allow you to open all of your books from PDF and then you will be able to explore all of your studies from these books.
So let's dive into the main topic that we are going to share with you, Allama Iqbal Open University all programs PDF books. To download all of your books according to your program just you have to select the appropriate option from below, after selecting your program you will be able to download all of your books with just a delay of click.